Buffalo Chickpea Salad very healthy diet
Buffalo Chickpeas:
1 15 ounces can chickpeas (garbanzo beans)
1 tbsp olive oil
1/4 cup hot sauce
1 tbsp melted vegan butter
Salt
1 tsp garlic powder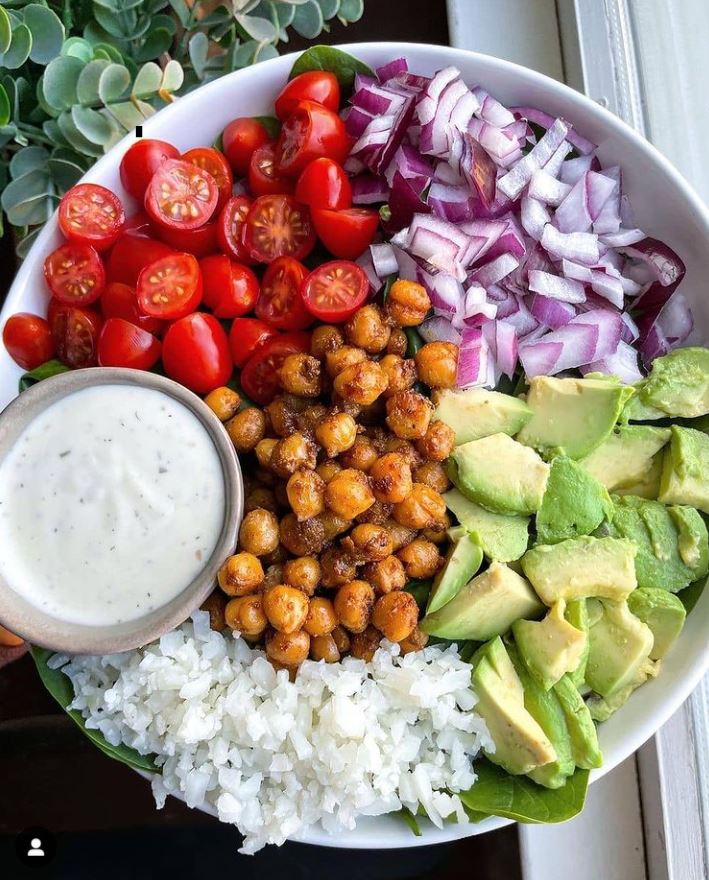 Instructions:
Rinse the chickpeas and pat dry
Add to a bowl
Add 1 tbsp olive oil to chickpeas + sprinkle with a little salt
Mix together
Line a pan with parchment paper
Add the chickpeas and spread out
Bake at 425F for 15 minutes
In a small bowl, mix together the hot sauce, melted vegan butter, salt, and garlic powder
Then pour over the chickpeas when they're done
Bake for 5-7 more minutes
Remove!
I added chopped red onion, tomatoes, avocado, and cauliflower rice. Pair with whatever dressing you want!