Hasib Surprised Aryana Sayeed on Valentine's Day. Ms. Aryana Saeed and Hasib Saeed Celebrating Valentine's Day.
Today is Valentine's Day. Do you have enough information about it?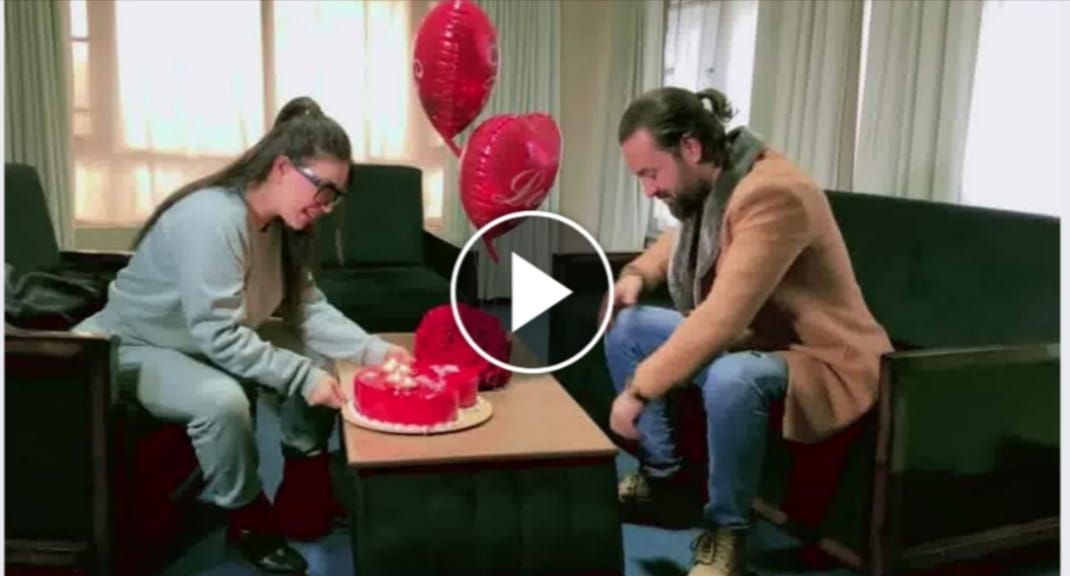 A particular day is not defined as love and devotion, but certain people prefer a special day to surprise their loved one. Valentine's Day is one of those fun days.
But what is Valentine's Day, and why is there such a name for it? To learn more about this day, stay tuned.
Valentine's Day: What does Valentine's Day mean? Valentine's Day is a day that couples rejoice together for love, pleasure, and respect. By sending loving messages to their friends and acquaintances every year on February 14, individuals share their happiness. On this day, people often send each other cards and flowers for Valentine's Day and share memorable moments of love with each other.
Valentine's History: Valentine's Day is named after the Third Century Catholic priest who lived there.
There are several Valentine's tales, and over time, one has become the legend we know today. Around Valentine's Day, many Romans converted to Christianity, but Claudius II, the second Roman emperor, was a pagan and enforced Christian activity laws. He felt that only Roman soldiers belonged to Rome and were not eligible to marry, so he passed legislation preventing them from marrying.
Holy Valentine gave people the secret context of marriage, which was the beginning of their devotion to love. Finally, Claudius uncovered his actions and imprisoned him. Valentine was waiting, day and night, for the blind girl whilst he was in jail. Legend claims that before he was executed, Valentine wrote a love letter to a blind girl. On February 14, 270 AD, Valentine was executed.
When did Valentine's Day happen?
February 14, 200 years after Valentine's death, was renamed Valentine's Day and has since been celebrated as Valentine's Day.
The Romans had been almost entirely Christians by this time, and the Christians needed idolatry to be eradicated. Father's Day is observed in February every year. The church chief agreed to postpone the day and mark February 14 as the anniversary of Catholicism's triumph over the pagan Romans.
The first poet to equate Valentine's Day with love was Chaucer. The pamphlets were circulated, and colorful tales were read all over Europe. Historians claim that these were social events where love poetry and love plays were collected and performed by individuals.
Signs For Valentine's Day
There are many signs to mark this day, but sending a gift of love is a unique and significant symbol.
To express love to the recipient, the sender specially decorates these cards.
These cards contain notes that are received by the recipient of the love letter from the sender. Like now, you and I see that it was written on the picture and then sent to each other. These days, when lovers text each other, marriage ideas are offered to each other, and often couples meet forever.