There's nothing more pleasing than a wholesome Indian Thali Meal.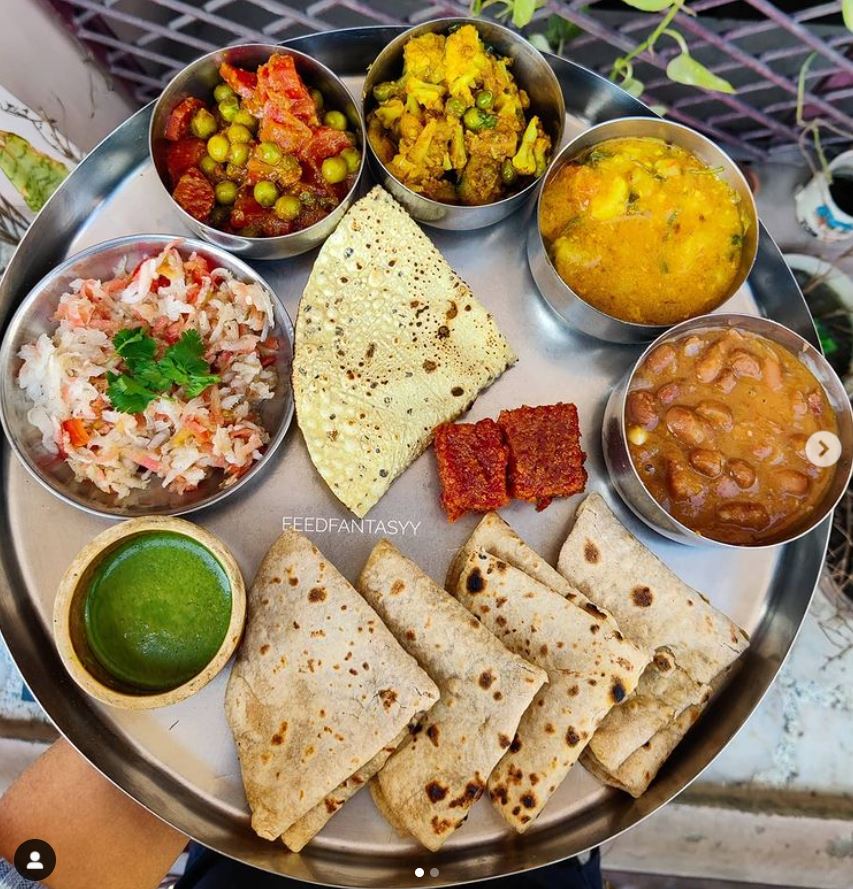 Indian Thali is one of my and everyone's favorite food, Indian Thali food is very popular in India there are two types of Thali.
Vegetarian Thali and non-vegetarian Thali, vegetarian comes all with Chickpeas, beans, lentils cauliflower, and many more.
Then the non-vegetarian has some chicken or beef meat but this one is, to be honest, less famous, maybe it is due to the interest of north Indians who are almost vegetarians.
These are some very famous Indian Thali varieties in India
1. Haryanvi Thali
2. Maharashtrian Thali
3. Goan Thali
4. Rajasthani Thali
5. Assamese Thali or Aalohir Exaj
6. Bengali Thali
7. Bhojpuri Thali
8. Kashmiri Thali
9. Gujarati Thali
10. Chhattisgarh Thali
11. Punjabi Thali
12. Andhra Thali
13. Kerala Thali or the Sadhya Meal
I can say all of them are my favorites as all of them have different tastes.